Rana Muhammad Arsad Anjum
Rana Muhammad Arshad Anjum is brother of Rana Muhammad Saddique Khan and CEO (chief executive officer) of BMR International. He is known as a man of wisdom. He has got the degree of Master in Human resource Management and related to the business of overseas employment recruitment for the last 10 years.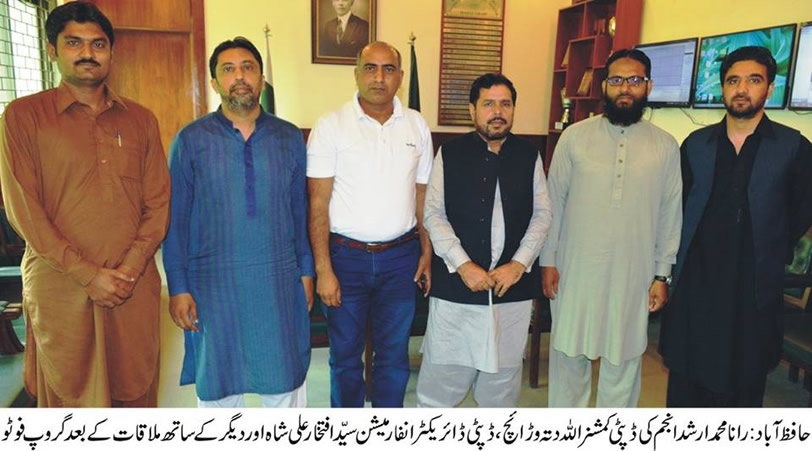 In the field of journalism, he is specially identified as an optimistic journalist. These days he is working for Express media group and doing his utmost efforts to convey the regional issues to the relevant authorities. His columns published in different national newspapers are very popular. He is executive member of press club Hafizabad and his role for the selection of members has great importance. He effectively leads a group of powerful journalists. He always stays in front line for local public issues. He feels proud in serving the humanity.